Top Ten Tuesday is an original feature/weekly meme created and hosted by The Broke and the Bookish.
Top Ten Authors Who Kim Has Read the Most


1. Janet Evanovich
Author of the Stephanie Plum series
I've read 21 books in her
Stephanie Plum
series, but I should have stopped around book 13. I keep reading them hoping they will get back to the funny, awesome books there were at the beginning. I've also read two books in her
Lizzy and Diesel
series.


2. Jim Butcher
Author of the Dresden Files and Codex Alera series
I've read all of the
Dresden Files
(16 so far), two books of the
Codex Alera
series, and the first book in the
Cinder Spires
series,
The Aeronaut's Windlass
, which is coming out the end of September.


3. J.R. Ward
Author of the Black Dagger Brotherhood and Fallen Angels series
All 13 books in the
Black Dagger Brotherhood
, along with the first three books in her
Fallen Angels
series. And I'm looking forward to the first book in her new series,
The Bourbon Kings
.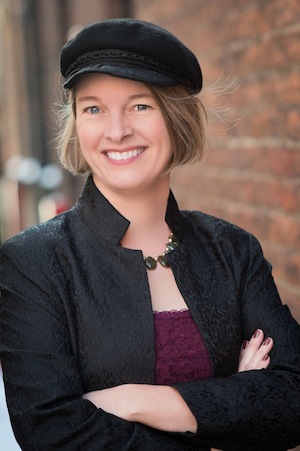 4. Kim Harrison
Author of The Hollows series
The entire
Hollows
series, which has 13 books in it. I've also read a couple of compilation books with her stories in them;
Dates from Hell
and
Holidays are Hell
.


5. Seanan McGuire
Author of the October Daye and InCryptid series
Her
October Daye
series (8 books so far) is amazing. All of the books in this series have been excellent. I've enjoyed the first two books in her
InCryptid
series a bit more than the last two, but I think I just like the main character more in the first two. And I've read a stand alone book from McGuire called
Sparrow Hill Road
.


6. Joanne Fluke
Author of the Hannah Swenson series
I read the first 13 books in her
Hannah Swensen
cozy mystery series, but stopped when I just couldn't take the love triangle any longer. Please, pick one already!


7. Ilona Andrews
Author of the Kate Daniels series
I've read the nine books in her
Kate Daniels
series, although I've never read any of the novellas. I also enjoy her
Edge
series, having read the first three, and still have the last one to go.


8. Carrie Vaughn
Author of the Kitty Norville series
Her
Kitty Norville
series is excellent, especially if you like werewolves. So far I've devoured 12 of them, and there's still more coming out.


9. Darynda Jones
Author of the Charley Davidson series
If you've not read her
Charley Davidson
series, I don't know if we can be friends. There are eight books in the series so far, with more still coming.


10. Juliet Blackwell
Author of the Wishcraft Mysteries series
Her
Wishcraft Mysteries
series is a wonderful cozy, set in San Francisco. I've read and enjoyed all seven of them.
Which authors have you read the most?