Title: The Darwin Elevator (Dire Earth Cycle #1)
Author: Jason M. Hough
Publisher: Del Rey
Release Date:

July 30, 2013


Acquired Via: TLC Book Tours
Jason M. Hough's pulse-pounding debut combines the drama, swagger, and vivid characters of Joss Whedon's Firefly with the talent of sci-fi author John Scalzi.

In the mid-23rd century, Darwin, Australia, stands as the last human city on Earth. The world has succumbed to an alien plague, with most of the population transformed into mindless, savage creatures. The planet's refugees flock to Darwin, where a space elevator—created by the architects of this apocalypse, the Builders—emits a plague-suppressing aura.

Skyler Luiken has a rare immunity to the plague. Backed by an international crew of fellow "immunes," he leads missions into the dangerous wasteland beyond the aura's edge to find the resources Darwin needs to stave off collapse. But when the Elevator starts to malfunction, Skyler is tapped—along with the brilliant scientist, Dr. Tania Sharma—to solve the mystery of the failing alien technology and save the ragged remnants of humanity.
Advance praise for The Darwin Elevator
"A brilliant debut, full of compelling characters and thick with tension."—Kevin Hearne,
New York Times
bestselling author of
The Iron Druid Chronicles
"Claustrophobic, intense, and satisfying . . . I couldn't put this book down."—Hugh Howey,
New York Times
bestselling author of
Wool
"This book plugs straight into the fight-or-flight part of your brain."—Ted Kosmatka, author of
The Games
My Review
One of my favorite authors blurbed this book and really liked it, so I came in with high expectations. Twenty percent into the book, I already had a chronic case of the meh (it's a thing).
The book starts of slow, and it gets bumpy after that. The action scenes and story progress halt and stutter on and off for about the first third of the book. The middle part starts to get interesting, but falls into the same stutter pattern, just a bit further ahead in the plot. And then in the last 20% of the book, everything happens all at once. I didn't like the flow, and had to make myself finish it.
I liked most of the characters, but some weren't consistent, while others were entirely forgettable. Skyler, the main character, had his moments; but he made some "mistakes" in certain parts that felt forced. Like they were there only to make something else happen. I found myself liking, and missing, more a character that died relatively early on more than the ones that lived.
Even the bad guy was a better character than the good guys. I don't know. When I finished the book I thought to myself "Not good, but not bad". Now that I'm writing this though... I'm not so sure.
I can't wholeheartedly recommend this book, but I can't really talk bad about it. For everything I didn't like about it, there was something else I did like. For every character was that was poorly developed, there were some that were good. For every slow, forced scene, there were some great ones.
It was the lack of a smooth rhythm and consistency that threw me off. This book had potential, but it didn't speak to me. This book has great reviews, and blurbs by amazing authors. It saddens me that it just didn't work for me. Maybe it will speak to you. Give it a try and then come by and tell me what an asshat I am for not liking it. ;)
- 2.5/5 Stars -
Buy Links
Amazon | Barnes & Noble | Book Depository | Fishpond
About the Author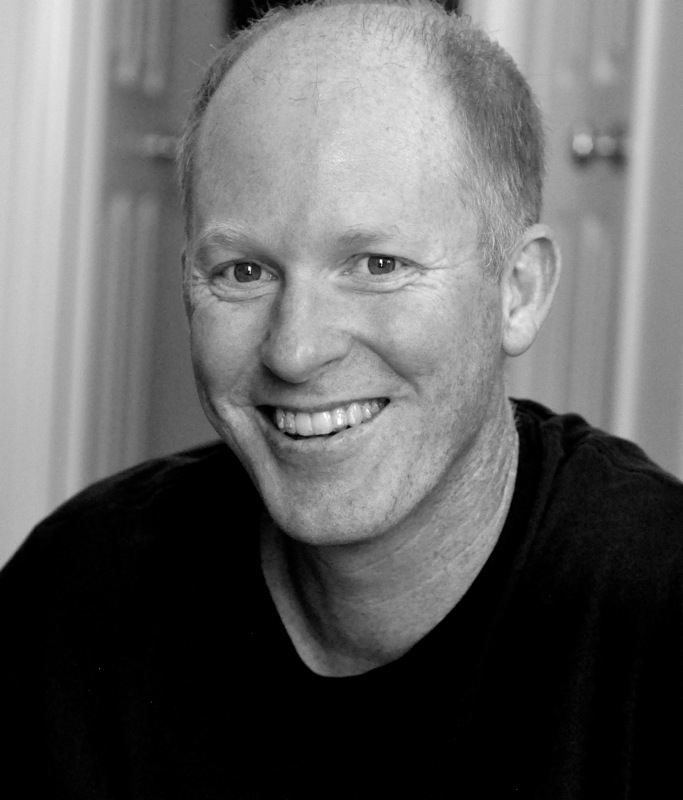 Jason M. Hough
was born in Illinois but grew up on the mean streets of suburban San Diego, California. In 1978, at age six, his parents took him to see Star Wars, and so began a lifelong love of sci-fi and all things geek. He later worked for a decade in the videogame industry as both a 3D artist and a game designer. Today he lives in San Diego with his wife and two young sons. When not writing, Hough enjoys building LEGO spaceships with his boys and other similarly grown-up pursuits.
Connect With Jason Online
Website | Twitter | Facebook | Goodreads
Follow the Tour
The Darwin Elevator Tour Schedule
Giveaway
Thanks to the publisher, there is a copy of
The Darwin Elevator
that one of my readers can win on the blog.
US or CANADA ONLY.
Ends at 12:01am EST on August 27th
a Rafflecopter giveaway
To satisfy FTC guidelines, I am disclosing that I received a digital review copy of the novel from the publisher through TLC Book Tours in exchange for an unbiased review. It has in no way affected the outcome. All expressed opinions are awesome, honest, and courtesy of me.