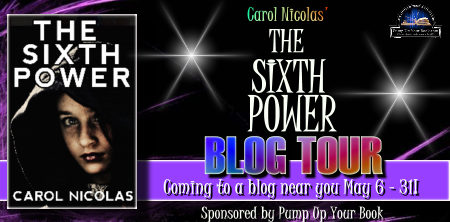 Tour Schedule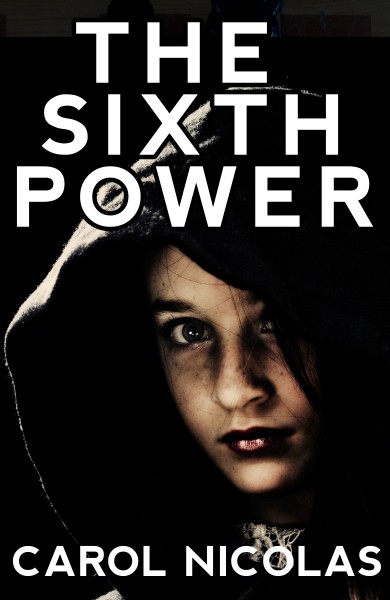 Tania Westing, a high school senior, is one of the Gifted Ones, descendants of an ancient family with seven special powers. Some of the powers are common, and some are rare.

Until her geneticist brother Tom was murdered, Tania lived an ordinary life. Now hidden in her mind is a clue that will reveal Tom's research, including secret formulas to unlock all seven powers. During spring break, Tania meets and falls in love with handsome Dan Maclean. When Tania reveals her rare power to heal, the evil Gifted Ones who killed Tom suspect Tania has his research and formulas and come after her. Tania must learn to use her powers to help save Dan's sister in time to keep Tom's secrets safe.
Roger's Rap
by Carol Nicolas

Character Blog for The Sixth Power(to be accompanied by a rap beat)

Yo! My name is Roger, and I'm here to say,
I've got Tania's back in a very special way,
She healed my arm, now the secret is out,
The bad guys are coming, I want to scream and shout,
I used to love her and think she was hot,
But she assured me the relationship was not!
I ran with her, protected her, and saved her neck,
Now we're living in a place that's hotter than... heck.
I've made it big, I'm on the football team,
My family and I are living the dream.
So thank you, Tania, for leading me here,
I hope from now on you have nothing to fear.
'Cause I've found a girl who's sexy and sweet,
And I want to stay alive 'till we can do more than tweet.
Yeah.
Buy Links
Amazon | Barnes & Noble
About the Author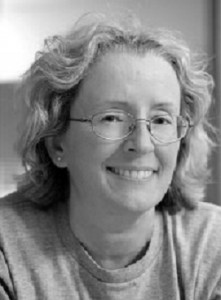 Carol Nicolas lives in northern Utah (USA) with her husband. A native of Canada, she attended BYU-Idaho (formerly Ricks College) and obtained a bachelor's degree in education from Brigham Young University (Provo, Utah USA). A teacher, mother of five, wearer of silly socks, and fan of sci-fi/fantasy books and films, she enjoys growing herbs and vegetables, painting, and researching her family history. She likes rock, pop, Celtic and classical music. She has traveled throughout Europe; her favorite city there is Paris, though the romance of Venice is a close second. She speaks American English (with a Canadian accent after she has been talking with her Canadian family on the telephone for just a few minutes), as well a basic modern Greek, which she studied for 4 years to be able to communicate with her husband's family on their bi-annual trips to Greece. Her deepest secret: she hides chocolate in her desk for emergencies!
Her latest book is the YA paranormal,
The Sixth Power
.
You can visit Carol's blog site at
carolnicolas.wordpress.com
.
Connect with Carol
Twitter | Facebook | Goodreads | YouTube
Giveaway
This promotion will run May 6 – 31. The winner will be chosen randomly by Rafflecopter and announced on June 1.
a Rafflecopter giveaway