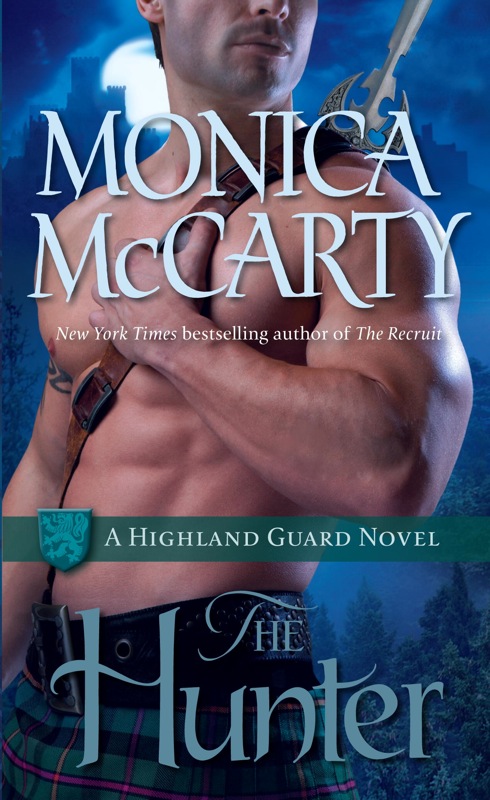 Title: The Hunter (Highland Guard #7)
Author: Monica McCarty
Publisher: Ballantine Books (Random House)
Release Date:

June 25, 2013


Acquired Via: TLC Book Tours
The war for Scotland's freedom continues as King Robert the Bruce battles on. At his command is an elite army of trained warriors, soldiers dedicated to their king, their country—and to the remarkable women they love.

Prized for his unbeatable tracking skills, Ewen "Hunter" Lamont accepts a dangerous assignment: locate a missing undercover courier. But this is no ordinary target. Ewen has met his prey before as "Sister Genna," a fiery, forbidden woman forever etched in his memory after one stolen, sinful kiss. Now that he knows her real identity, he's more determined than ever to keep her safe. But without the protection of the veil between them, fighting the allure of the beautiful lass may be the toughest battle this extraordinary warrior has ever faced.

After her ill-fated attempt three years ago to rescue her twin sister, Janet of Mar has found salvation acting as a royal messenger—until she surrenders to a darkly handsome warrior whose rough, sensual kisses stir feelings the woman in her can't deny. But when betrayal leads to danger, and a crucial communiqué is put in jeopardy, Janet has no choice but to put her faith in the hunter who can find anything—perhaps even her heart.
My Review
The Hunter
is the seventh book in the
Highland Guard
series by best-selling author Monica McCarty, but can be read as a standalone. This is what I have done, though I have not yet read the other books in the series. (I will.)
This is not going to be a particularly easy review for me because the book was enjoyable enough to read. I enjoy reading historical romance novels from time to time, and I like the happily ever after that most of them offer. This book was no exception. It had wonderful writing, world-building, characters, and enough history to make me a very happy reader. However, there was a scene very early on in the book that gave me a bad taste in my mouth. When the two main characters (Ewan Lamant and Janet of Mar) first meet a little ways into the book, she is being detained by English soldiers. When I say detained, I really mean that Janet (posing as Sister Genna) and her companion are about to be raped by those soldiers. Yes, that's not my favorite plot device, but it is relevant to the time period. What really got me was before Ewan stepped in to rescue her and save the day (da-duh-duh-ta-da!), he had to take a minute to lust after Janet standing half-naked in front of her would-be rapists. I would have liked him a lot better if he would've just jumped right in to save her instead of admiring the view. It completely disrupted the enjoyment of the book because I kept giving Ewan the stink eye.
Apart from that one issue (which I am sure many of you will not have with the book),
The Hunter
good. The love story was well-paced, and they were not jumping in bed or confessing their undying love immediately. The progression of their relationship (aside from them graphically checking each other out mentally) was slow and believable. I did give Ewan the stink-eye for the whole book, but I appreciate time he took with Janet, his acceptance of her feisty, independent nature, and taking his time in ravaging her. (That's not a spoiler - heroines always have to be ravaged by their soul mate in the Scottish Highlands.) He was almost honorable, but... Yep, still giving him the Look. As for Janet, she had a lot guilt and scars from her past, and those made the work she was a doing a priority. She's a strong woman with a very dangerous job in a warzone, and she's admirable in her resolve.
I think
The Hunter
is a good Scottish romance that will sweep you off your feet, even though I was a bit of a grouch about Ewan. I enjoyed everything else in the book, and I will be reading the rest of the series. I think fans of the genre will love McCarty's final book in the
Highland Guard
series and will certainly swoon over the steamy romance.
Buy Links
Amazon | Barnes & Noble | Book Depository | Fishpond
About the Author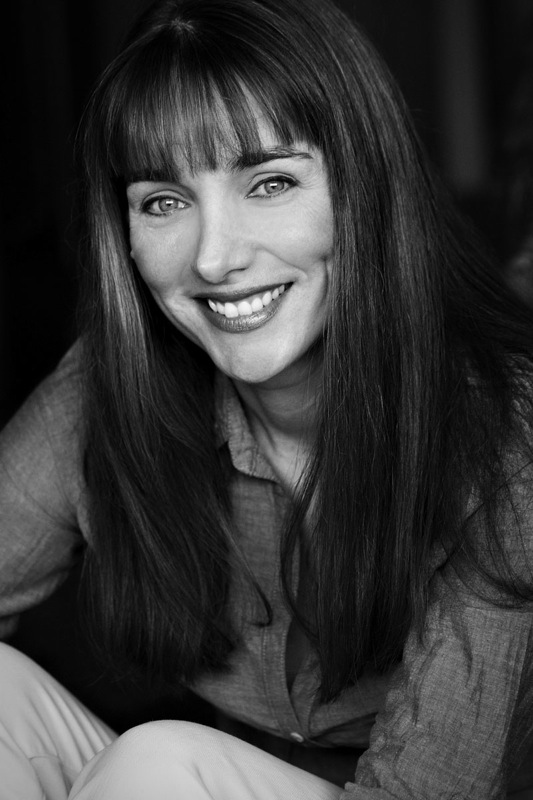 Monica McCarty
is the bestselling author of
The Recruit
,
The Saint
,
The Viper
,
The Ranger
,
The Hawk
, and
The Chief
, the first six books in the
Highland Guard
series, the
Highlander
trilogy (
Highlander Untamed
,
Highlander Unmasked
, and
Highlander Unchained
), and the
Campbell
trilogy (
Highland Warrior
,
Highland Outlaw
, and
Highland Scoundrel
). Her interest in the Scottish clan system began in the most unlikely of places: a comparative legal history course at Stanford Law School. After a short but enjoyable stint as an attorney, she realized that her career as a lawyer set against her husband's transitory life as a professional baseball player was not exactly a match made in heaven. So she traded in her legal briefs for Scottish historical romances with sexy alpha heroes. Monica McCarty lives in the San Francisco Bay Area with her husband and their two children.
To connect with Monica, visit her
Facebook page
.
Follow the Tour
The Hunter Tour Schedule
Giveaway
Thanks to the publisher, there is a copy of
The Hunter
that one of my readers can win on the blog. The winner must have an address in the
US ONLY
.
Ends at 12:01am EST on July 25th
a Rafflecopter giveaway
To satisfy FTC guidelines, I am disclosing that I received a copy of the book from the publisher via TLC Book Tours in exchange for an honest review. It has in no way affected the outcome. All opinions expressed are rambling, honest, and completely my own.